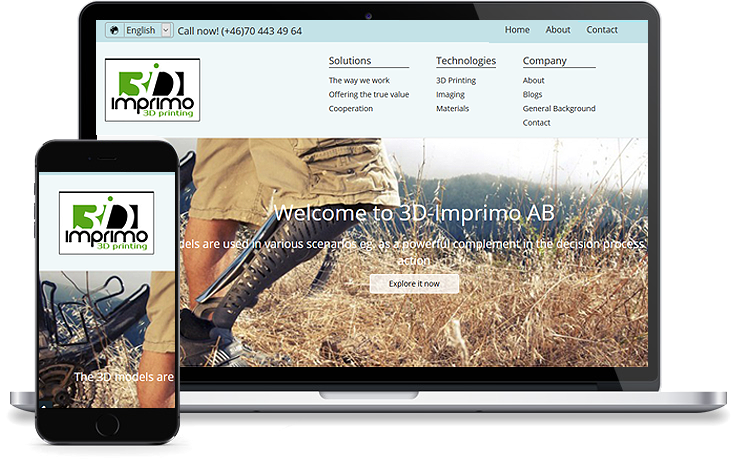 Our work is characterized by the interaction with our customers, that everything we develop and produce should be verified with the client. 3D Imprimo AB is concentrated in Örebro County in which we operate.
Our clients however, can act both locally and globally. We are in the current situation 5 employees and the business was started in the autumn of 2014. Our customers are initially in the Örebro region with a focus on the Örebro County Council, Örebro University and the University Hospital in Linköping.
We pride ourselves on our technical expertise combined with a clear ambition to solve the mission in the best way with the customer.
View project