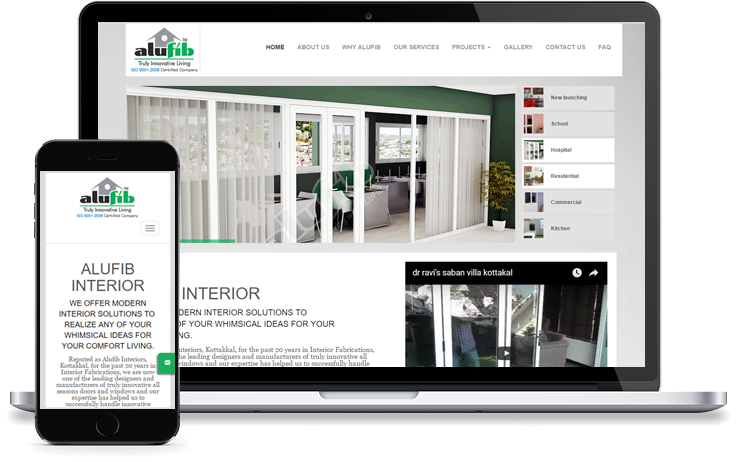 A classic and confident professionalism stands out in our profile of architecture, as one can see in our designs and concepts, and how does it work for a smart contemporary house.Our Kitchen Expresses a lot about your aesthetic state of mind and life style. alufib modular kitchen series, with its fresh and cool designs and colors invites you to spend your precious moments out there
We have much great options of thoughtfully designed kitchens with a class feel of environment. Choose the one which gives a great feel in your home, your style and your life.A unique blend of technology and the finest materials, alufib kitchens come in GLASS AND STAINLESS Finish …….. With elegant reversible wooden-feel surface with rich grains and shades.
Alufib kitchen series for those who seeks not better but the best, with fine range of price for a durable comfort.
alufib is a versatile and long life design… blend of aluminum, stainless steel, glass and fiber wood. The materials are hard enough to withstand the wear and tear of everyday use.
Let your heart get on its flight of dream with the latest interior furnishing fashion from alufib by elegant designs and colors it will make your home as a "dream home".
"When the body, mind and soul are their natural, relaxed states the immune system strengthens and mental skills improve".
Simplicity is a grading factor … a serene environment makes our feels calm.
View project